Ice Cream Like No Other
Häagen-Dazs have been making ice cream like no other since 1960. Our founder, Reuben Mattus' vision was to make the most extraordinary ice cream the world has ever tasted, a spoonful of luxury to escape the everyday. And to get there he only used the highest quality, carefully selected ingredients. As Reuben said, 'If you're like everyone else, you're lost'. So we make an ice cream like no other – the best that best can be.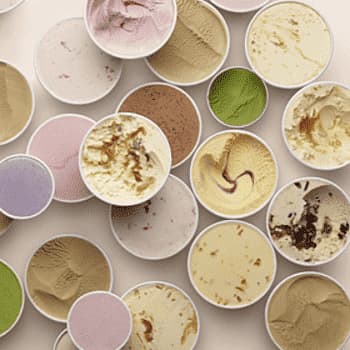 Dedicated To Great Ice Cream
From the age of nine, Reuben Mattus dedicated himself to ice cream, with the sole mission of creating a silky, smooth and creamy texture and flavours that were deserving of an adult's palate. He married business whizz Rose, and together they launched Häagen-Dazs with three simple flavours: chocolate, vanilla and coffee. Today this has grown to 46 extraordinary flavours (that's a lot of extraordinary to try). And every step of the way Häagen-Dazs has been driven by a passion for perfection. (It took us a whopping six years to figure out how to make the ultimate strawberry ice cream).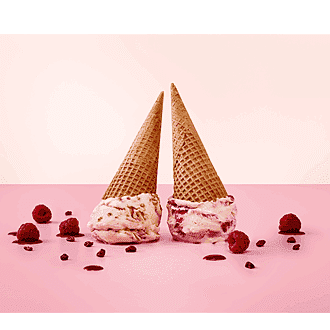 Extraordinary Ice Cream Deserves Extraordinary Shops
Häagen-Dazs was born in one extraordinary kitchen – Reuben's. Now, we bring you over 800 extraordinary shops inspired by that very space. All over the world, you can indulge in 24 flavours in a setting as extraordinary as the ice cream itself (almost). But what makes our shops extra tempting is the unique selection of seasonal specials and over 20 enticing ice cream creations and drinks. You won't find them anywhere else.
Serving extraordinary scoops since 1976.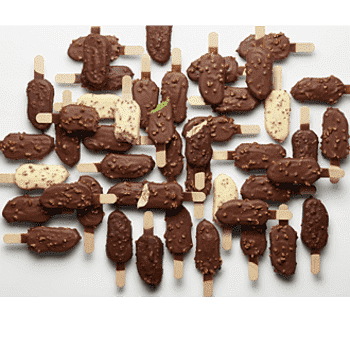 Devoted To The Highest Standards
We set our own trends. And our own standards. Reuben's devotion to the highest quality changed the way people thought about ice cream. That's where Häagen-Dazs started, and what we stand by today. That means the best ingredients, for the ultimate flavour. Because everyone deserves to experience a spoonful of pleasure.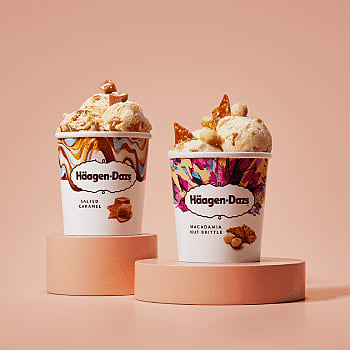 Extraordinary is What We Leave Out, too
Just bring a spoon (we'll bring the ice cream). We know single-use plastic is damaging the environment. That's why we've removed plastic spoons from our mini-cup multipacks and single serves. We've also replaced the plastic spoons in our single-serve packs with a wooden alternative, so you can still enjoy your ice cream on the go. This is an ongoing process, and we're working hard to reduce the Environmental impact of our ice cream even further. We're aiming to make our packaging 100% recyclable by design by 2025, which means 1700 tons less to the environment annually.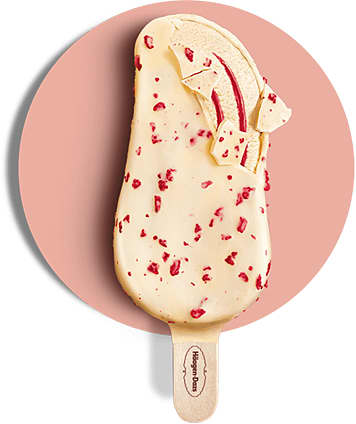 Experience Like No Other
In 1960 Reuben set out to make an ice cream he could be proud of. We are proud to continue his legacy. We make extraordinary ice cream and create extraordinary moments. Because we believe little luxuries have the power to elevate the everyday.